Amlodipine Tablets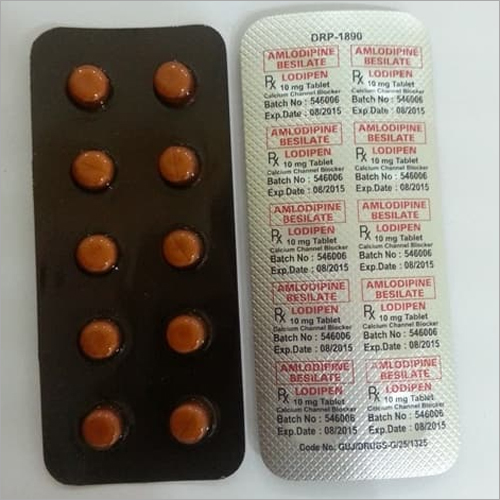 Amlodipine Tablets
Product Description
Being a client-centric firm, we are engaged in manufacturing, supplying and exporting Amlodipine Tablets. These tablets belong to the group of medicines known as calcium antagonists. Offered tablets are used for treating high blood pressure or hypertension and angina pectoris, which is pain, in chest caused by blocked arteries that are leading to heart. Offered medicine helps by relaxing the blood vessels and thus allowing smooth and easy flow of blood to the body overall. Valued patrons can avail Amlodipine Tablets from us at market leading prices.
Used in:
Hospitals
Clinics
Dispensaries
Uses and Benefits
For treatment, control, prevention, & improvement of the following diseases, conditions and symptoms:
Hypertension
Severe pain in chest
How it Work
Relaxing the muscle cells thus reducing blood pressure, force and rate of heartbeat.
CompositionPrecautions
CHF
Check your blood pressure
Children
Do not drive or operate heavy machinery
Elderly
Hypertrophic cardiomyopathy
Contraindications
Aortic stenosis
Cardiogenic shock
Hypersensitivity
Severe hypotension
Unstable angina