Atenolol Tablets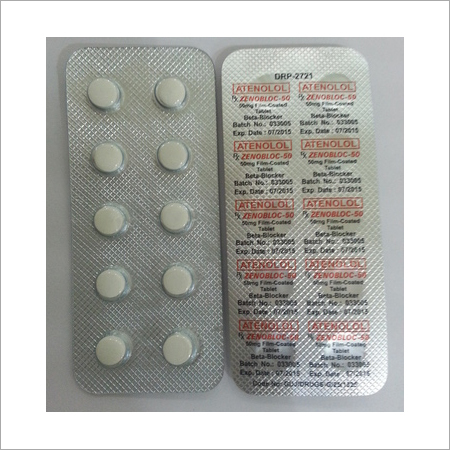 Atenolol Tablets
Product Description
Within least time, we have been able to fix our position as a remarkable entity engaged in offering Atenolol Tablets. Widely used for treatment hypertension, Arrhythmias, Myocardial infarction and Angina, the offered tablets are highly cherished by the clients all across the globe. These drops processed by our using quality-assured chemical compounds under most suitable conditions. We are offering these Atenolol Tablets at marginal rates to our clients.
Features:
Highly effective
Non-allergic
Appropriate chemical and physical properties
How it Work

Blocking receptors resulting in slowing of heart rate and reducing oxygen demand.
Composition

Precautions

Avoid sudden position changes
Cessation should be done gradually over 7-14 days along with patient monitoring
Do not drive or operate heavy machinery
Do not stop taking atenolol abruptly
Do not take double dose to compensate for a forgotten dose
Limit drink consumption and smoking
Contraindications

COPD sick sinus syndrome
Cardiogenic shock
Hypersensitivity
Manifested heart failure
Overt cardiac failure
Peripheral vascular disease